Valentine's Day. Sigh. It's a day full of pressure and high expectations. In 2020, CNBC reported that "Americans expect to spend an average of $142 on a Valentine's Day present for their significant other." Meanwhile, WalletHub found that on average, those partaking in Valentine's Day festivities will spend $196.31.
What the what? Have I been spending that much?!?!
After the year we just had with all that was 2020, spending upwards of $200 is not feasible for some of us. For me personally, it's too much to spend on flowers that die, chocolate that I eat in one day or jewelry that I will likely lose or break.
Ok – I know. I sound Anti-Valentine's Day right now. But I promise you I am not.
See, my husband is not the greatest at gift-giving. It's not his thing, and dropping hints do not work. I literally just tell him what I want. And this is for everything. Valentine's Day, birthday, anniversary, holidays. If I don't direct him a bit, he will spend money on things that I just won't use (but still appreciate because it was from him).
But what if we could gift each other lasting memories? Well you can – and most of them are free!
Using my husband as inspiration, I decided to write this post for those like him who need a little assistance this upcoming holiday (or any other day of celebration).

Gift experiences allow you to create memories that you can share with your future grandkids (or part of it anyway, hehe!)
Recently I came to the realization that I didn't need material gifts. Frankly, if I want something, I will just get it. And while it is nice to receive gifts as it is my love language, after 10 years of marriage and two kids, we needed experiences!
As a gift-lover (both giving and receiving), I love the surprise factor. And gifting experiences can do just that.
There are many articles and blog posts about gifting experiences. All you have to do is google it. Go ahead, I can wait. No seriously, I will not be offended and here's why.
While all of those other articles list fantastic ideas, most of the ideas cost money. And sometimes, just spending time together is all we need to "spend." See what I did there?
Now listen, with the below gift experience ideas, I will show you how to do it for free and if you have some money to spend, where to get a "ready-made" version for you. In the end, I hope one of the ideas below fit your Valentine's style and will make them say, "you are my gift hero!"
Ok, maybe not the last part.
Alright, let's get started!

1. Go for a test drive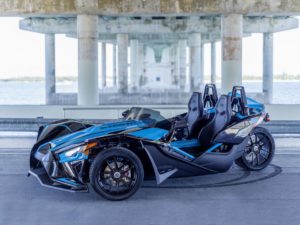 If your significant other has a dream car or has always wanted to sit in the lap of luxury, what about going for a test drive in one? I recommend calling ahead to check on inventory and availability, particularly for luxury dealerships who may not allow test drives.
Most test drives range from 15 to 20 minutes. As of the date of this post, Tesla is offering a 30-minute zero contact test drive. But if you want to make a whole day out of this experience, some car brands allow for a 24-hour test drive, such as Cadillac, Lincoln and Buick. Also, it seems that during the pandemic, Infiniti dealers may allow for at-home test drives up to 24 hours. If you are lucky to get this option, you can plan a picnic or combine this experience with another one!
And if you are okay test driving a used vehicle, as of January 2021, CarMax now offers 24-hour test drives. Also, Avis Car Sales allow you to test drive cars for up to 2 hours for free.
Oh, and here's the kicker. Some dealerships will offer to pay you to test drive their vehicles. Imagine a gift experience that makes you money! Just look for dealership promotions. Check out MoneyPantry's post for five ways to earn money test driving new cars. It can't get better than that!
Paid alternative. If you want a guaranteed day of adventure with a dream car, you can always rent a car from the typical rental places or from Turo, which I find has a lot more options and reasonable prices.


2. Plan a year of adventure
This gift allows you to create a year-long experience. Here's how. Write down 12 different experiences your valentine has said he or she wants to do. It can be as big or small as your budget allows. For example, go to a baseball game, drive a race car, watch the sun rise, go camping, etc.
Put your 12 experiences in a bottle, jar, vase – whatever floats your boat. Then on the 14th of every month starting with February, have your valentine pick out one experience. Your goal is to complete it before the next month's pull.
Because life is complicated, and sometimes life gets in the way, you can always pick experiences that can be done on the spot. You could make it a monthly date night, with your bottle serving as the idea center for each night.
Oh, and make sure to take pictures! Because as a follow-up to this gift experience, you can quietly put together a physical photo album with the pictures you take and comments about that night. On the next Valentine's Day, you can present the album and flip through to remember the lovely moments in time you shared the past year.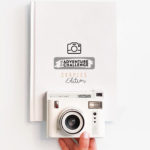 The options are endless. Either way, your valentine will be blown away that you remembered what he or she told you and made it happen.
Paid alternative. If Do-It-Yourself is not your thing, consider The Adventure Challenge. It's a scratch-off keepsake book with 50 unique adventures. The best part, you can choose to buy just the book or the book with a camera. The Adventure Challenge offers adventures for couples, friends, families and even one for those who want solo adventures. If your Couples Edition Adventure Challenge is a success, you can purchase a monthly subscription for a date night box. This way, you can make sure the adventures continue well beyond February 14!
Even better, get 10% off on all purchases when you use my special promo code GIFTTHEUNEXPECTED.
3. Cook Dinner (or Something) Together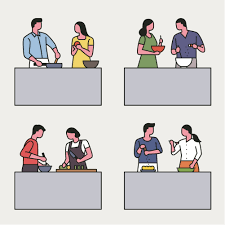 Whether you are a chef or, like me, are banned from the kitchen, this gift experience will surely provide some memories. While many would think don't make your valentine work, this gift experience is about sharing time together and working as a team. If you add wine into equation, no matter how the meal turns out, everyone will be merry!
Here's what to do. Scour YouTube for a cooking tutorial video. Find something you think would be fun to make together. You can do as much as you want – a three-course dinner or just a charcuterie board.
Since YouTube can be overwhelming, here are some videos to give you ideas of what's out there.
Watch your chosen YouTube video in advance so you can get all the ingredients you will need for your night of cooking. Make sure if anything requires advance prepping, like soaking or marinating, you take care of that before your experience begins.
Your valentine should be your sous chef, so feel free to take the lead in the kitchen. Hopefully, by the end of the night, you two will have good (or at least not burnt) food, lots of laughs, and memories to which you both can always look back.
Paid alternative. The sky is the limit here. You can purchase an online cooking class, like CozyMeal. If you want to go out, check out places like Sur La Table, which offers both in person and online cooking classes. If you really want to go all out, hire a private chef to come to your house. Many offer in-home cooking classes. Check out Thumbtack to find a private chef near you!
4. Stroll Down Memory Lane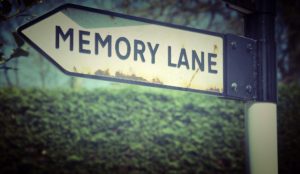 If you have been in your relationship for a while, it's easy to get stuck in a routine and forget the greatest moments that made your coupledom so special. This gift experience allows you remember those special moments, and maybe learn something new about them from your partner – such as, in that moment how were they feeling or what were they thinking.
This gift experience can be as small or grand as you want. For example, going back to the place you met. One of my friends met her husband during freshman year in college in 2000. They have been together ever since – that's over 20 years! Imagine what those campus streets could reveal about the beginning four years of their relationship if they went back to revisit where it all began.
What about if you lived in NYC for one or two years before meeting your future soulmate? Taking your spouse back in time to reveal parts of you that may have been hidden or forgotten can help them understand a part of what makes you … well, you.
If getting out and about is difficult, here's a modern way of doing this – Facebook. Alyssa Johnson, creator of a blog titled ABQ Mom, posted this amazing modern way to stroll down memory lane.
If you need help putting together this experience, check out The Dating Divas blog post about a scavenger hunt date night. They provide FREE printables to get you going. It's really awesome because it is fully customizable for your needs.
Paid Alternative. Ever thought about writing a song about your relationship, and then realize it's not as easy as you think? Enter Songfinch. You send Songfinch your stories and memories. Songfinch will then take that and create a personalized song for your loved one. This personalized love song can be played over and over again for years to come. As the saying goes, "and suddenly, all the love songs were about you." Except here, the song literally is about you!
5. Binge watch their favorite shows or movies all day long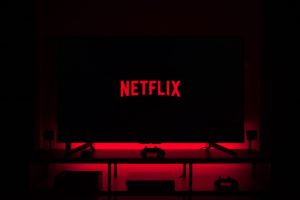 So I know this doesn't sound that interesting. After 2020, as this Axios article describes, there was a dramatic increase of binge watching through various subscription services because of the pandemic. But did you know that watching TV together as a couple can actually help your relationship?
People.com recently shared that Dr. Ron Rogge, an assistant professor of clinical psychology at University of Rochester, completed a study that shows watching movies, mostly dramas, that feature onscreen couples and then discussing the on-screen couple's journey with your partner, can have a positive effect on your relationship. In the article, Dr. Rogge provides question prompts to get the conversation going.
In gifting this binge-watching experience, you both could play hooky from work and spend the day watching movies or shows your significant other wants to watch. Try creating an at-home theater experience. If it's nice weather, you could set up an outdoor projector. Pop the popcorn and dip into your bar. See where the day and night takes you.
This experience lets you focus on each other and possibly discover new things, like "if I did that, would you forgive me?". And maybe you both will finally stop fighting over the remote!
Paid alternative. There are a few options here. Buy your significant other a certain subscription service, i.e. Hulu, Netflix, HBO Max, that he or she has been wanting to get. And you can get the subscription for however long you want. For example, Netflix has gift cards you can buy that can be applied for a subscription service.
If you want to treat your valentine to a red carpet moment, movie theaters, such as AMC and Regal, offer the ability to host private showings of new movies, particularly due to the ongoing pandemic. For your movie buff, you can even book pre-screenings for certain movies.
Final Thoughts
So that's it! I hope one of these gift experiences sparked excitement for you. The best part of these gift ideas is they can be combined to create a whole different experience idea. For example, if you are movie buffs, you could combine a stroll through memory lane with the Binge Watching experience and watch movies that represent different aspects of your love path. And don't forget, these ideas can be used all year round to celebrate whatever you want – maybe it's a birthday, maybe it's a Tuesday. Whatever it may be, I hope you create memories. So, go start planning!
And, Gift The Unexpected.